09.03.2018
[Ended] The Return of Nero Fest - Autumn 2018 Announcement and Pre-Release Campaign


"Nero Fest"!
The festival by Rome, for Rome, and of Rome returns September 13th!
To celebrate, we're holding a pre-release campaign on the "Fate/Grand Order" Official Facebook and Twitter pages!
We're asking all Masters to help us out by liking, sharing, and retweeting on Facebook and Twitter! The more combined Facebook reactions & shares and Twitter likes & retweets you can get us to, the more prizes we'll give away!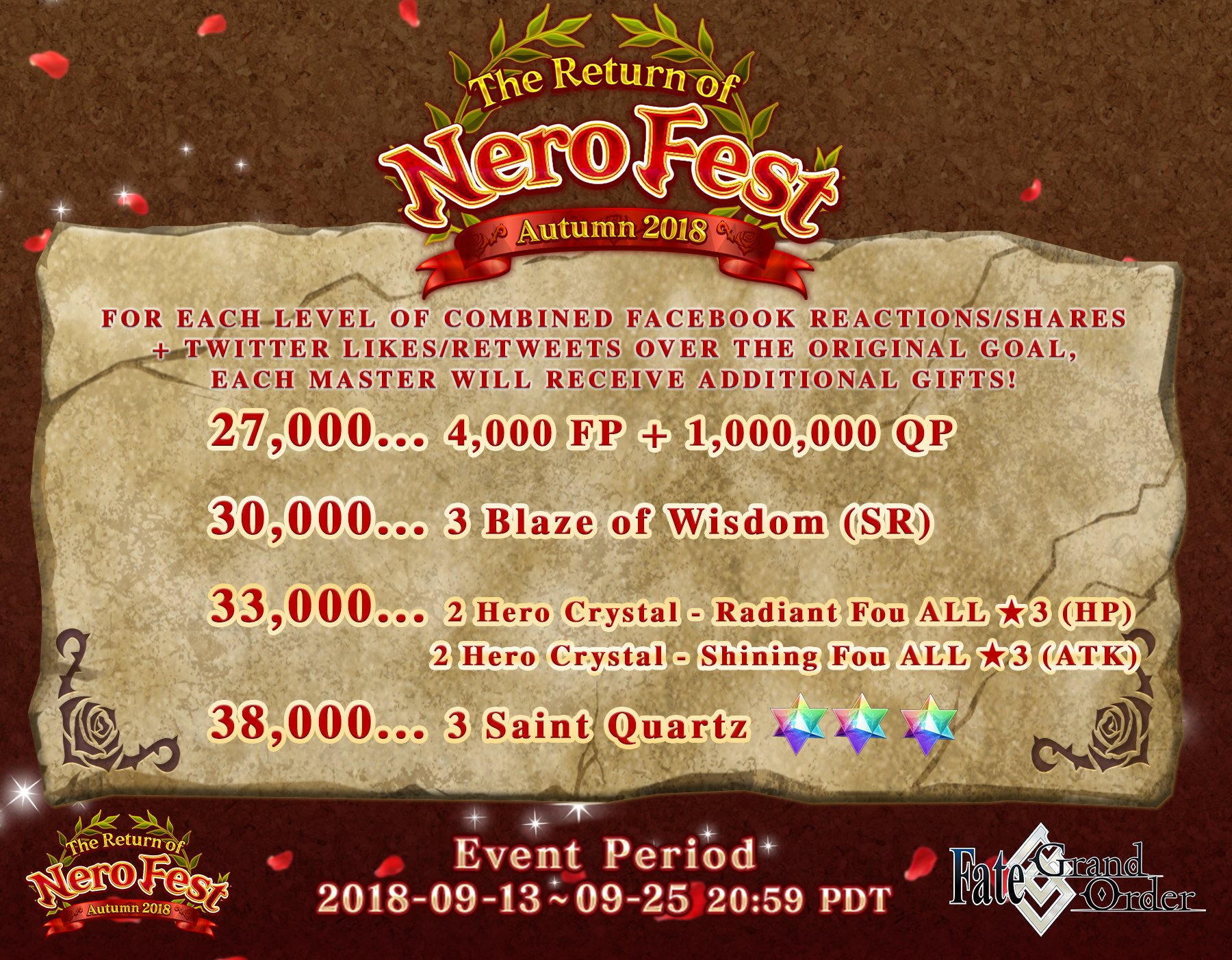 Thank you to every Master for your participation!
Fate/Grand Order USA Official Facebook: @FateGO.USA
Fate/Grand Order USA Official Twitter: @FateGO_USA
Present Details (total possible):
- Saint Quartz x 3
- Hero Crystal - Radiant Fou ALL (★3) x 2
- Hero Crystal - Shining Fou ALL (★3) x 2
- Blaze of Wisdom (★4) x 3
- 1,000,000 QP
- 4,000 FP
Distribution Method:
Present Box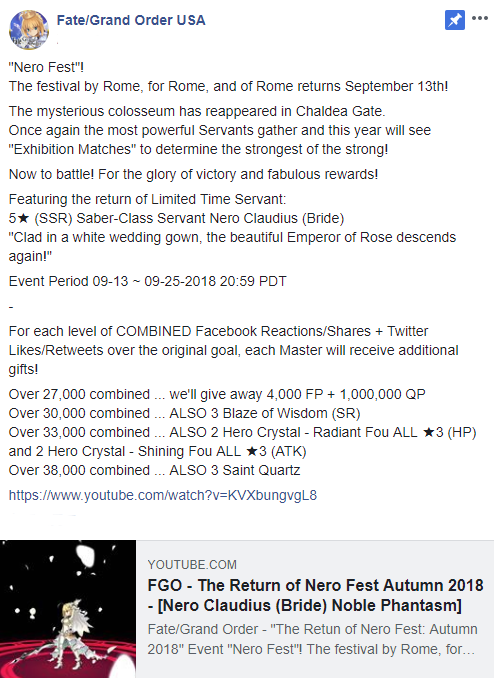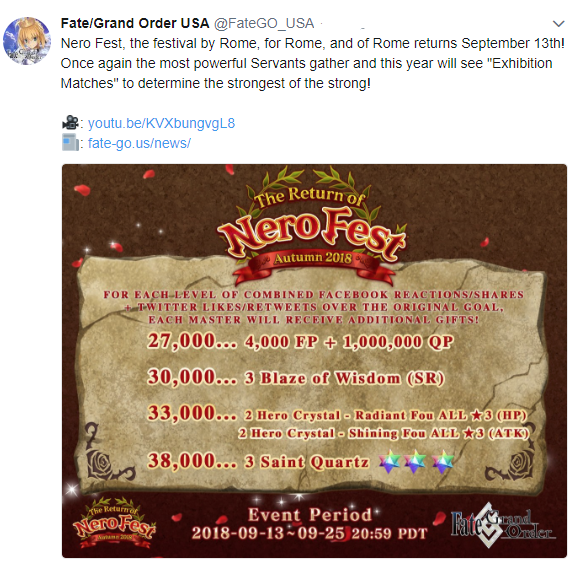 * Clicking on the image will redirect you to the designated post on our official Facebook page and Twitter.