07.07.2018
Servant Rank Up Quest Part Four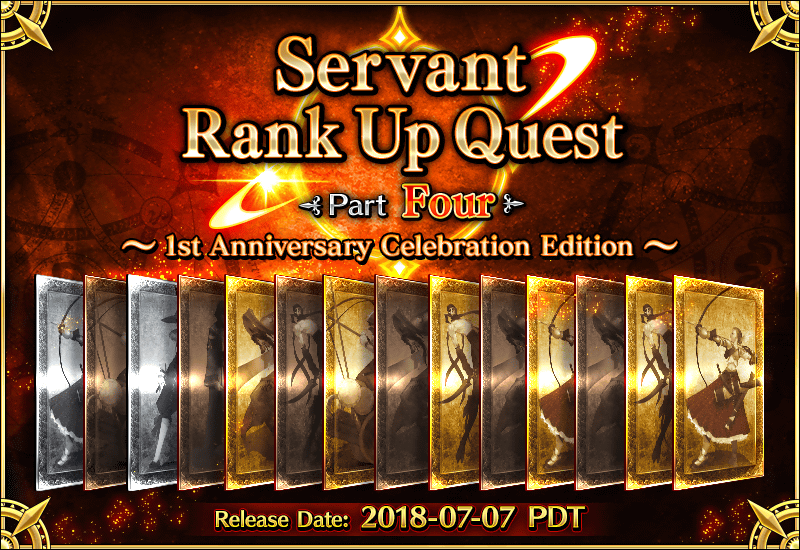 Release Date:
2018-07-07 21:00 PDT
Event Summary:
"Rank Up Quests" - special quests that enhance your Servants' abilities.
To celebrate the first anniversary, we will be releasing new Rank Up Quests for 14 Servants.
Each day for seven days, new Rank Up Quests will be unlocked within Chaldea Gate: Two per day, for a total of 14 quests.
In addition to ability enhancement, Saint Quartz will be included in the quest rewards.
Eligibility:
You must own the Servant in question and have achieved Stage 4 Ascension.
* If you do not own the Servant in question, their quest will not be displayed.
* Rank Up Quests are not limited time quests.





















Please look forward to "Servant Rank Up Quest Part Five" and beyond!