07-12 PDT
Servant Rank Up Quest Part Nine: Special 3rd Anniversary Edition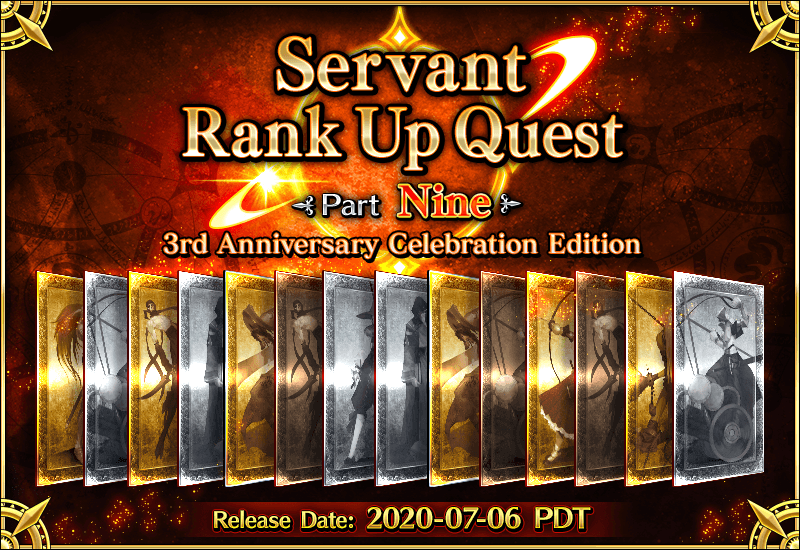 Release Date:
2020-07-06 21:00 PDT
Event Summary:
"Rank Up Quests" are special quests that enhance your Servants' abilities.
Part Nine is a Special 3rd Anniversary Edition! We will be releasing new Rank Up Quests for 14 Servants.
Two new Rank Up Quests will be unlocked within Chaldea Gate each day at 17:00 PDT, for a total of 14 quests.
In addition to ability enhancement, Saint Quartz will be included in the quest rewards.
* Please note that Servant Rank Up Quests are battle only quests.
Eligibility:
You must own the Servant in question and have achieved Stage 4 Ascension.
* If you do not own the Servant in question, their quest will not be displayed.
* Rank Up Quests are not limited time quests.