11-01 UTC
[Ended] Interlude AP Cost 1/2 Campaign!

For a limited time, all Interlude AP Costs will be 1/2!
Use this chance to achieve your favorite Servants' unlock requirements and enjoy their individual story!
By clearing Interlude quests, you may receive Saint Quartz, unlock new skills and even power up Noble Phantasms.
* There are some Servants with Interludes not implemented yet.
"Interlude" AP Cost 1/2 Period:
2017-11-01 04:00 - 11-08 3:59 UTC
Eligible Quests:
All Interludes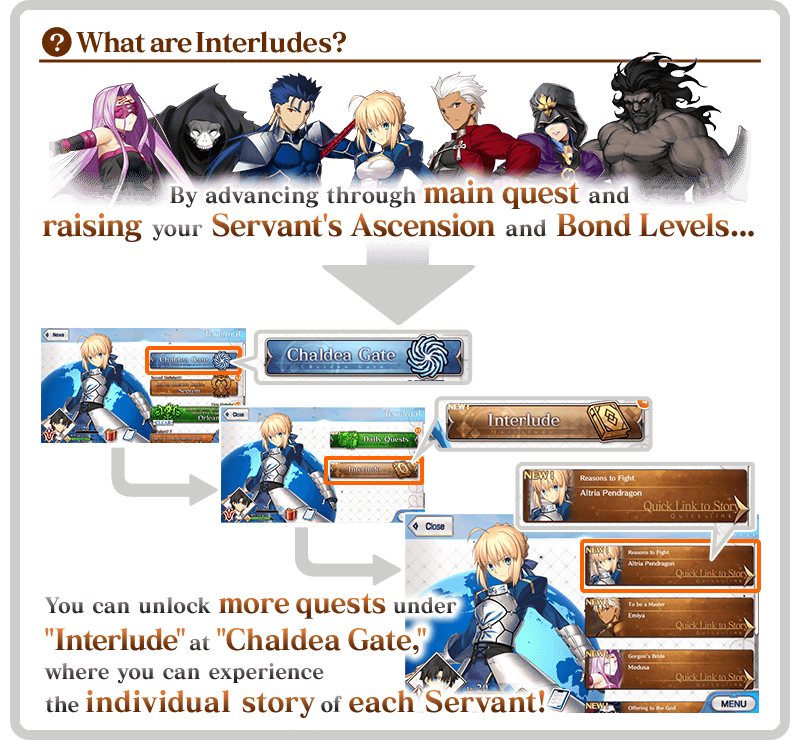 Thank you for your continuous support of "Fate/Grand Order."