10-11 UTC
[Achieved] Pre-Release Campaign! The Adventure of Singing Pumpkin Castle - Mad Party 2017

Calling all Masters!
If you can help us get the pinned post "Adventure of Singing Pumpkin Castle - Mad Party 2017 Pre-Release Campaign!" on the official Fate/GO Facebook page to 10,000 likes OR 2,000 shares, every Master will receive 3 Saint Quartz!
Fate/Grand Order Official Facebook: @FateGO.USA
Campaign Period:
2017-10-10 17:30 - 2017-10-17 3:59 UTC
Eligibility:
All users playing "Fate/Grand Order" as of 2017-10-17 03:59 UTC
Present Details:
- Saint Quartz X3
Planned Distribution Date:
2017-10-17 07:00 UTC
Distribution Method:
Present Box
* If the designated post does not reach either 10,000 likes or 2,000 shares by the end of the above campaign period, the distribution will be cancelled.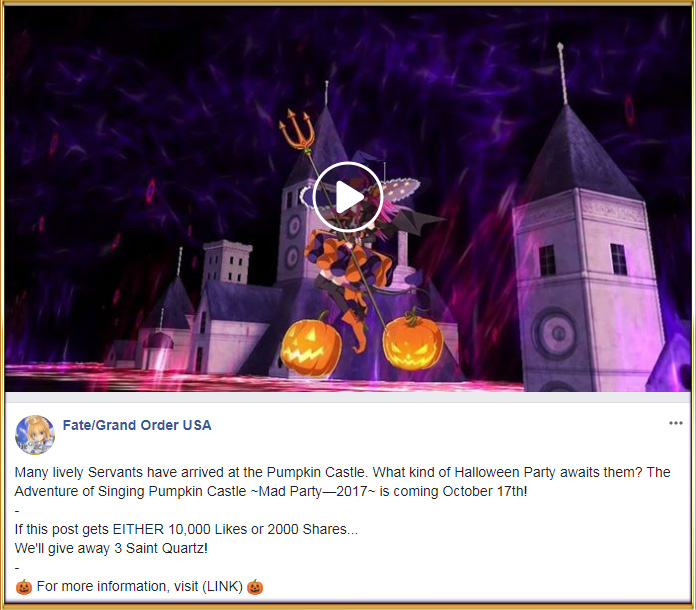 * Clicking on the image will redirect you to the designated post on our official Facebook page
Thank you for your continuous support of "Fate/Grand Order."